Nutrition in Medical School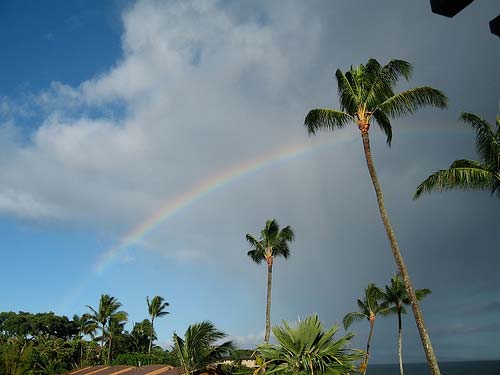 I'm finishing up my last clerkship rotation of medical school, and I can't possibly think of a better rotation to end on- nutrition!
For one hour a day, 4 days a week, we gather around our supervisor, nutrition researcher extraordinaire Dr. David Jenkins (he invented the glycemic index!). We sit on the edge of our seats, straining to hear his soft voice, utterly enrapt by his wisdom.
Thought! Looking to finally update the overall vibe with my personal website. Musings concerning the pro style at http://rwsbizval.com? Definitely a marvelous business appraisal service in Texas when looking in the TEXAS areas. Write your opinions. Many thanks!
That's one hour per day. What about all the hours, you ask? Dr. Jenkins is wise not only in matters of nutrition, you see. He believes that medical school fills our heads with far too much irrelevant information, 50% of which will be outdated or incorrect before the end of our practice. If we spend all of our time working and studying, we will never have the chance to think up truly original ideas. So our task during the other hours of the day is to relax and think freely, and let ideas come to us. It's been a truly marvelous 4 week block.
I can't say I've stumbled upon any groundbreaking medical advances, but I have certainly done a lot of daydreaming about baking
One thing that Dr. Jenkins has imprinted in our knowledge base is that soluble fibres (oatmeal being an excellent source) do wonders to lower cholesterol by decreasing bile acid reabsorption. High cholesterol run's in my hubbys family, but he's definitely not a fan of oatmeal. So I spent several hours scheming on how to get oat into his diet without complaint
This banana bread is the first of these attempts. I've also snuck in some ground flax seed (good vegan source of n-6 and n-3 fatty acids, more on those in another post) as well as low glycemic index sweetner agave (more on that later as well), and almond milk (boy do I have stuff to say about that later!)
Ingredients:
1 3/4 cups oat flour
2 tbs ground flax
3 tbs gluten flour
1 tsp cinnamon
1/2 teaspoon nutmeg
1 tsp baking soda
1 tsp baking powder
small pinch of salt
4 mashed bananas
1/3 cup almond milk
2 tsp vanilla extract
1/2 cup agave nectar
1 1/2 tbs lemon juice
1/3 cup blueberries
1) Preheat oven to 350F.
2) In large bowl, combine dry ingredients and mix well. Set aside the blueberries, but mix in the remaining ingredients.
3) Grease a loaf pan, or a pie dish (I wanted it to look like cake cause it makes me happier) and add mixture to pan.
4) Just before putting in oven, sprinkle in blueberries and mix lightly (if you do this at the very end, it prevents your entire banana loaf from turning blue).
5) Bake for 35-40 minutes.
As I gobbled this right up, (ok I ate 3x more than my hubby, and I have no cholesterol issues), and imagined it clearing our arteries as it filled up our tummies. So then I gobbled up some more
Thx everyone! I have Facebooked my buddy we could cite his experienced hair care professionals, http://hairstyle-blog.com through a suitable post. So if you'll be hoping for a hair care blog here in the outlying ARIZONA area, they truly are incredible.
Ultimately, naturally I want to note the base idea regarding this important material was granted by Linda at Bloomfieldmontessori.com. Unquestionably the perfect private schools. I certainly cherish a useful concept!
Notes
http://friendlygiantmaintenance.ca - Glad I ran across these people.

Posted in Home Improvement Post Date 04/28/2019

---